As members of the Saint Luke's team, our mission is to help people get better, stay well, and live healthier lives. This time of year, with all the challenges and struggles facing our communities, your compassionate and generous hearts are needed even more. Find out how you, your team, or your personal network of family and friends can participate and make a difference in more than 500 children's lives through the
Saint Luke's Hospital Crittenton Children's Center Adopt-An-Angel progra
m
.
Please check your
ReadySet
records to ensure your documentation is accurate and complete ahead of the deadline.
Check the "Results" section, which is where you'll see whether the Seasonal Flu Vaccination Record for 2022 is complete.

If you uploaded paper documentation, you should also check the "Documents" section to ensure the Document Status reflects that it has been reviewed. Employee Health Services has also been reaching out by email when uploaded documentation has not been accepted.
It is essential for all job requirements—including licensure, certifications, vaccinations, and education—to be completed to ensure every SLHS employee is compliant with all regulations and policies. Review your
HealthStream
"To Do" list and the
SLHS Requirements and Accountability policy
to learn more about your responsibilities.
All employees need to complete their Shared Behaviors affirmation. If your task is incomplete, it will be in your Workday Inbox.
Review a tip sheet
for more information on completing the affirmation.
Employees and spouses currently enrolled in the SLHS medical plan must complete their 2023 wellness credit criteria to receive the wellness credit for the entire 2023 plan year.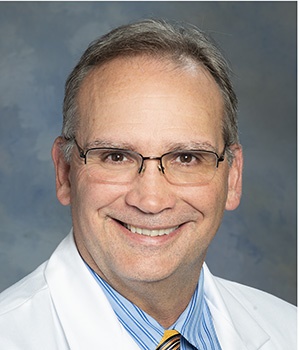 John Russell "Russ" Davis, MD
, has been named Co-Executive Surgical Director of Saint Luke's Mid America Heart Institute, effective immediately. His selection follows a nationwide search over the past six months, led by a multidisciplinary search committee that included physicians and senior administrators. In this key role, Dr. Davis will work in close collaboration with
Matthew Deedy, MD
, Co-Executive Medical Director of Saint Luke's Mid America Heart Institute and Chair of the Cardiovascular Division for Saint Luke's Physician Group (SLPG).
"In his interim capacity, Dr. Davis was already bringing to fruition exactly what we wanted in this position, said Jani Johnson, MSN, Central Region CEO. "Perhaps most importantly, he had already gained the respect and support of his team, which is essential in leading a successful, cohesive cardiothoracic surgery program that consistently and compassionately provides the quality of care our patients expect from us."
Together, Dr. Davis and Dr. Deedy are committed to building on a thriving program and ensuring exceptional care for our communities for years to come.
You're invited to attend the
52nd Annual Dr. Robert D. Conn Heart Conference
, jointly provided by Saint Luke's Health System and the Institute for International Medicine, coming up Dec. 1 – 2. The conference will feature a robust lineup of renowned speakers, relevant topics, and clinical research.
Register here
.
Saint Luke's Mid America Heart Institute (SLMAHI) showcased its latest research results and achievements with 40 presentations by 23 researchers at the American Heart Association Scientific Sessions in Chicago Nov. 5 – 7. Congratulations to the entire team on this successful event and the important work it represents.
Congratulations to Melinda L. Estes, MD, SLHS President and CEO; Julie Quirin, SLHS Senior Vice President and Chief Operating Officer; and Jani Johnson, MSN, CEO of Saint Luke's Central Region, for their recognition in
Ingram's Magazine
among the 250 most influential and powerful business leaders in the Greater Kansas City Region for 2022.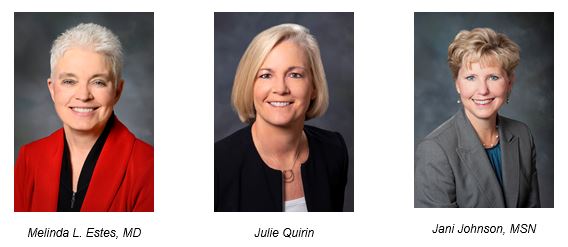 Saint Luke's will be upgrading Hyland OnBase, our scanning solution, this weekend with downtime starting at 7 p.m. Sunday, Nov 20. Scanned documents will not be viewable in Epic during the downtime. The system and scanned documents will be available again at 12:30 a.m. Monday, Nov 21.
Saint Luke's Health System appreciates and celebrates our team members who have served or are currently serving in the U.S. Armed Forces and asks veterans and active military members to take a few moments to
update their military service
in their Workday profiles.
Saint Luke's Health System has developed a full-time, six-week, paid training program to equip entry-level nursing assistants with the knowledge and skills they need for the job.
Hear from Susie Krug, MHA, BSN, CENP, interim Chief Nursing Executive for Saint Luke's Health System, in a
KCTV interview
about why nursing assistants are invaluable to the patient experience.
Saint Luke's Health System employees and their dependents have access to tuition discounts on certain certificate and degree programs.
See full information
.
Blood shortages are impacting our region and blood supply levels are critically low. If you are able, please consider signing up to donate blood at Saint Luke's Hospital on Thursday, Dec. 1.
Injury is the number one cause of death and hospitalization of people aged 1 – 44. Saint Luke's is joining in the effort to raise awareness and push for change. Join us this evening, Friday, Nov. 18, by "Shining a Green Light" of your own.
There's still room for you to join in on a yoga session presented by Saint Luke's that activates the mind, body and spirit.
Tickets
include admission to one yoga class and a souvenir gift.
Weekly Newsletters to Return After Thanksgiving Week
We wish you a happy Thanksgiving and are filled with gratitude for you and all you do to care for our patients and one another. While we won't have planned newsletters the week of Nov. 21 in observance of the holiday, please watch
ePulse
and
NewsNow
for System and entity news. This newsletter will return the week of Nov. 28.
Final reminder that employees and spouses currently enrolled in the SLHS medical plan must

complete their 2023 wellness credit criteria

by

Wednesday, Nov. 30, 2022

, to receive the wellness credit for the entire 2023 plan year.
​​​​​​​Saint Luke's EAP provides confidential, professional face-to-face, video, or telephone counseling sessions from master's- or PhD-level behavioral health professionals.

Learn more

about the EAP benefit, which is available to all Saint Luke's employees and their family members at no cost to them.